Biblical Hebrew Pedagogy Workshop
June 3-6, 2019
Fresno Pacific University
Fresno, CA
This workshop will teach how to use Communicative Language Teaching approaches, with special attention given to the soon to be released materials of the Biblical Language Center: a newly reworked first-year online biblical Hebrew curriculum that will come with an integrated teacher's manual.
The goal of this pedagogy workshop is to give participants the tools required to make the switch from the traditional Grammar-Translation approach to one that incorporates best practices from the field of Second Language Acquisition (SLA), known as Communicative Language Teaching (CLT), and sometimes more informally as the "Living Languages" approach.
The workshop will also be very helpful to those who have begun incorporating some CLT approaches into their teaching but would like to do more.  Likewise, It will be beneficial to those familiar with, if not already using, the Biblical Language Center's Living Biblical Hebrew curriculum.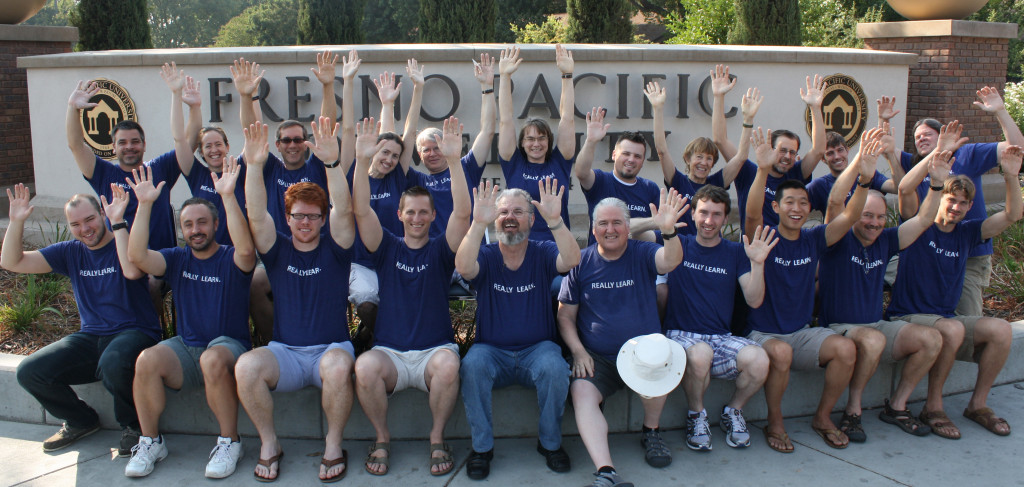 The focus will be on exposing participants to pedagogies backed by SLA research, helping build initial proficiency in applying them, and providing resources that will assist them as instructors while empowering students in their learning.
The workshop will be held at Fresno Pacific University.  Housing will be in the university's dorms, and meals will be provided by the university's dining room. The sessions will be held in a small auditorium adjacent to classrooms that will be used for breakout sessions.
Workshop facilitators will include a combination of the designers of the new online curriculum and BLC instructors.
Dates: June 3-6, 2019
Orientation: June 3 @ 7PM
Sessions: June 4-6, 8:30AM to 12:30PM, and 1:30PM to 5:00PM
Debriefing: June 6 @ 4:00PM
Cost:     $430/person, includes room & board* and the $200 registration fee.
$200 Registration**
$90 for all meals June 4-6
$140 for housing  (4 nights)
* Housing is up to three per room; double and single occupancy options available at additional costs.  Please contact the Biblical Language Center for further details.
** The registration fee is non-refundable after April 1. (Until May 15th room & board can be refunded at 75%, with no refunds after May 15th.)
The city of Fresno is located in California's San Joaquin Valley, sometimes dubbed "the food basket of the world" for the diversity of food grown there.   It is about halfway between Los Angeles and San Francisco on Highway 99, and 60 miles from the southern entrance to the world renowned Yosemite National Park (public transportation to and from the park is available).  Other nearby parks include Sequoia National Park with "General Sherman," the world's biggest living tree, and King's Canyon, deeper than the Grand Canyon.
Fill Out and Submit Your Registration:
Pay Registration Fee Online:
Please note: coupons do not apply to registrations.