In response to popular demand by Fluency Workshop participants, the BLC is now running "Live Video Fluency Tutorials" as a follow-up to its workshops. On this page, alumni of BLC Workshops will be able to find out if there are any such sessions running, when these sessions are being held, and how many openings there are for participants.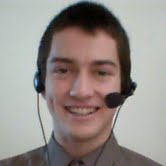 Purpose and prerequisites:
These Online Video Tutorials are for the purpose of developing spoken fluency in the participants. The convenience of access—at home, at the office—and the quality of the instructors make the tutorials one excellent means for achieving this goal.  For both technical and pedagogical reasons, these tutorial classes are limited to nine participants only, so you can benefit from as much personal attention as possible. Physical activities and gestures, obviously, are limited (but perhaps not as much as you might think). Still, the immersion experience is well maintained; reading (and even writing), where relevant, take place effectively; and interaction between the instructor and participants is fluid.  NOTE: these on-line sessions are open only to those who have already attended BLC's fluency workshops .
Technical Details:
Currently, all sessions are conducted through the Google+ platform.  In order to join, you will need to have a Google account. (If you do not have one, you can create a new account here for free).  In addition to a computer, you will need a webcam and a headset with microphone. It is a good idea to ensure that your equipment is working ahead of time, a day or so before the first session begins, so as to ensure for yourself a learning environment free of all possible distractions and frustrations. This equipment check can be performed by having a Google+ hangout with one other person, say a friend or relative, on your own time.   We also kindly ask that during the sessions you be alone in the room, so as to minimize all noise interference for yourself, the instructor and other participants.  When the class is about to begin, the instructor will create a Google Hangout to which s/he will invite all the participants.  Note that while  instructors will do their best at avoiding all technical difficulties, they cannot be held responsible for malfunctioning equipment and/or internet at the participants' homes, etc.  Payment is up front, and is not refundable once the tutorial sessions have begun.
For more information about future sessions, write support@biblicallanguagecenter.com