BLC is proud to announce the launch of its Live Video Classes! This milestone is exciting because BLC's acclaimed classroom pedagogy is now being extended to the online world, making the learning of the biblical languages more accessible to more people.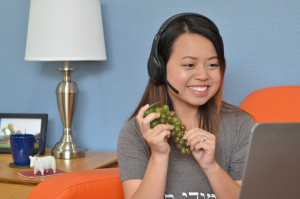 The Live Video Classes differ from the Living Biblical Hebrew and Living Koiné Greek Online Courses that have been available for some time, in that the latter are designed for self-study at one's own pace. The Live Video Classes, on the other hand, include all the material from the online courses, but are structured around 15 weekly sessions of live instruction by a BLC instructor that includes interaction with co-learners via video-conferencing. Just like all of BLC's immersion courses, instruction will be conducted in the target language (Hebrew or Greek) at least 90 percent of the time, bringing this most efficient way to learn the biblical languages to the convenience of your own home! The live, interactive sessions will include engaging activities that involve all four language skills, all designed to increase the participants' reading fluency.
The classes start in just over a week (Monday, Sep 11) and they are already filling up, so don't wait to register!