Welcome to Living Biblical Hebrew, a biblical Hebrew language course that makes the Bible come alive in ways not possible when read in translation (English, Spanish, etc.).  It is designed to tap into your God-given ability to learn languages, regardless of your age or education level.
Other courses focus on grammar, each with their own ideas about what the best sequence is.  While this might be helpful to learn about the language, it is not the way your brain is naturally wired to internalize a new language.
In contrast, Living Biblical Hebrew specializes in using biblical Hebrew in communication, right from day one.  This is the natural way to learn language. As the course moves from the very simple to the more complex, you learn to understand what you are hearing or reading, even before you can explain the underlying grammar.  It grows your comprehension in a way that feels natural, allowing for the language to become truly alive inside of you.
The back-bone of other courses is their written explanations in English.  In contrast, Living Biblical Hebrew is built around a core of hours and hours of audio and audio-visual content, immersing you in the language.  As research has shown, this immersion is key if one wants to read fluently, including for biblical Hebrew.
Used in homeschool, high school, university, seminary, and Bible translation agencies, Living Biblical Hebrew is now available as a self-study course, so you can progress at your own pace in a way that fits your schedule best.  Now you, too, can make your Bible-reading and Bible-study be even more alive. Don't just learn about Hebrew, Really Learn it, with Living Biblical Hebrew.
Really Learn biblical Hebrew, and join the community of learners who have experienced the Living Biblical Hebrew difference.
What is a Living Language approach?
Our Living Language approach teaches biblical Hebrew by immersion as if it was a modern language, bypassing the need for translation so that learning is easier, faster, and more fun.
What makes a Living Language approach distinctive?
Living Language spends the majority of the time interacting in Hebrew by listening, speaking, reading and writing, not merely talking about the language in English.
Why should I learn to listen and speak biblical Hebrew if my aim is to read it?
Listening and speaking skills have been shown by research to be both indispensable and most effective for producing and bolstering reading fluency.
Will a Living Language approach help me be a better reader of the Hebrew Bible / Old Testament?
Yes. Even biblical Hebrew instructors who have made the switch to teaching with a Living Language approach are thrilled to report that their own reading comprehension skills have improved.
Is a Living Language approach mainly about having audio when learning?
No. Although audio is key, to be effective the learner needs to understand it, right from day one, even without translating it into English.  It needs to be meaningful communication.
What is meaningful communication?
Meaningful communication focuses on using biblical Hebrew to communicate thoughts and ideas, rather than just having you talk about Hebrew in English.  It is comprehensible at your level; and it grows in complexity as you progress.
Is a Living Language approach hard?
No. It is easier than traditional methods, and bypassing the need for translation makes the language come alive!
How does a Living Language approach teach grammar?
Grammar is internalized implicitly from day one through meaningful communication even before it is explicitly taught.  The result? Grammar explanations take less time and are easier to understand.
EXPERIENCE IT YOURSELF
Below is a sample of the first lesson. See how with a two minute video you can internalize
your first 10 Hebrew words effortlessly—without any need for translation!
MAIN FEATURES
Fully online: This allows for a better experience that seamlessly integrates the visual, audio and oral components of our curriculum.  Additionally, it allows for the practice drills to be self-grading, giving you immediate feedback on your progress.
Fits all ages and learning styles: Contrary to popular notion, you don't have to be gifted in languages or under a certain age to learn a new language.
No prior background necessary: Designed for the beginner in mind.  In a few minutes you'll already have internalized half a dozen words.
Picture-lesson videos: learn over 200 vocabulary items and over 700 forms just by watching and listening to these video lessons, without having to know how to read or write in Hebrew.

Reading-lesson videos: Another series of videos teaches you how to read Hebrew.
Designed for self study: Learn as you have time, at your own pace, wherever it is most comfortable for you.  Online instructions will guide you through the lessons.
Other formats available: For those who wish, we also provide live instruction, such as in our live video classes.

SCREENSHOTS FROM THE ONLINE CURRICULUM
I used your "Living Biblical Hebrew" to teach myself Biblical Hebrew.  I thought your method simply amazing. I am a physician, who has never had any facility for languages but with your program, I was able to learn enough to read the book of Ruth with ease.

I always thought learning Biblical Hebrew would be far too difficult – it was the domain of professional scholars and language experts and not for the rest of us mere mortals. With the Living Biblical Hebrew courses, you discover very quickly that learning biblical languages is not as difficult as you had imagined.
Your courses and materials have been a game changer for me. Cannot thank you enough.

This is excellent material and in my opinion the most effective way to learn a biblical language.
I just wanted to make a comment about your teaching materials "Living Biblical Hebrew": I am a language teacher and I find them just excellent, outstanding!
I am amazed at how much I am already internalizing by focusing on both reading out loud and listening to the Buth readings without following along in the text! It's only been an hour and I can see a vast improvement. This is very exciting! I can't wait to continue in this course.
BLC'S CURRICULA HAVE BEEN USED AT
University of Texas, Austin
University of Virginia
Trinity Evangelical Divinity School
Fresno Pacific University
Northwest University
Bethel Seminary
The SeedCompany
Institute for Biblical Languages and Translation
Briercrest Seminary
The Pillar Seminary
Moody Bible Institute
Nyack College
Shasta Bible College
Wisconsin Lutheran College
Mid-Atlantic Christian University
Ecole de Théologie Evangélique du Québec
Ελληνικό βιβλικό Κολέγιο
Holland Christian High School

And more…
OUR HISTORY
Over 25 years ago while working in Bible translation in Africa, Dr. Randall Buth realized that courses and programs that taught biblical Hebrew were counter-intuitive to the way the brain is naturally wired to learn languages.  Consequently, he set out to write a curriculum that would implement best practices for language learning, and called it "Living Biblical Hebrew." After testing it in the classroom, he began selling it as a self-study course: several books accompanied by cassette tapes (remember those?).  He then founded the Biblical Language Center, now the leading authority in effective biblical language instruction. As more and more universities and seminaries began adopting his curriculum, it has been redesigned, augmented, and put online, making for an even more powerful—and effective—learning experience.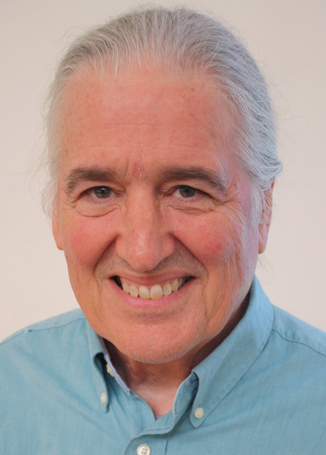 JOIN THE COMMUNITY
Learn the biblical languages as living languages.
SUBSCRIBE to our newsletter