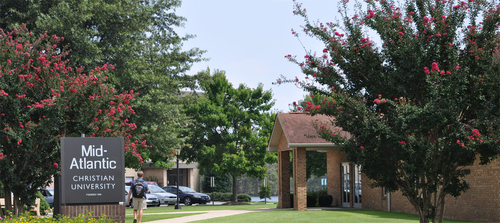 For the first time, BLC will be running both Hebrew and Greek beginning courses in North America this summer, partnering with MidAtlantic Christian University in North Carolina as the host campus.
Orientation will be Sunday night, June 22nd.  First day of class will begin Monday morning, June 23rd at 8:30am.  Classes will run Monday-Friday from 8:30am to 12:30pm.  The last day of the course will be Friday, July 18th, ending no later than 12:30pm.
For beginning students
:  Both Hebrew and Greek will be offered at the introductory level. The classes are designed specifically for students with little or no background in the languages
For advanced students and instructors
:  Though these are beginning level courses, more advanced students as well as professors who have taken them in the past have found them to be a most effective way to develop the oral fluency necessary for implementing the latest pedagogies in second language acquisition.  Additionally they report that seeing the pedagogies in action was most valuable for learning how to implement communicative language instruction in their own classrooms.  We encourage anyone with such goals to register for these summer courses.
Dates: June 22-July 18, 2014
*Courses:
HEB101. Beginning Biblical Hebrew: "Jonah" (4 weeks, 90 hours)
GRK101. Beginning Koine Greek: "Select Gospel Stories and Parables" (4 weeks, 90 hours)
*The courses run concurrently over the 4 weeks so a student must choose either Greek or Hebrew.  It is not possible to take both courses at the same time.

Prices:
Tuition: $1500
Room and Board: $1170 (Double Occupancy) or $1600 (Single Occupancy)**
**58 meals = breakfast, lunch, and dinner, Monday through Friday.  All participants are responsible for their own meals on the weekends (Saturdays and Sundays).  On the last Friday, July 18th, only breakfast will be served.
Discounts: The spouse of an enrolled student is entitled to a reduction of $750 off the tuition price.
For more information, write support.
Academic Credit: It is possible to receive academic credit through Mid-Atlantic Christian University for an additional fee.  For more details, please contact support.