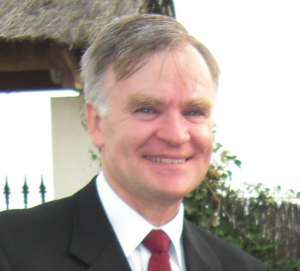 Just a quick note to inform our BLC friends that Peter Burton, Randall Buth's friend, colleague, and supporter of BLC, passed away peacefully on Thursday night (4 October 2012) of complications associated with ALS with which he had just recently been diagnosed.
Peter's enthusiasm for the biblical languages and seeing them taught using Communicative Language Teaching was obvious to anyone who met him.  His friendship and collaboration with Randall Buth can best be seen in that he helped fund part of the publication costs for Living Biblical Hebrew – Selected Readings with 500 Friends, and that together with Randall he spear-headed the creation of the "Applied Linguistics and Biblical Languages" section at the Society of Biblical Literature annual meetings, which both he and Randall co-chaired.
For those wishing to express condolences, here is the information we have received:
If you would like to send a note, the address is

Louise Burton
2800 Hillsboro Avenue, No. 213
New Hope, Minnesota 55427

Memorial Gifts welcome but not required to the Rochester, Minnesota, branch of  L'Abri Fellowship or to the ALS Society.